Welcome to another edition of Hungry Hungry Jefe, it has been a while but I am back and hungrier than ever. Going forward besides trying the latest and strangest in food items I find at various restaurants and stores, I am going to be trying recipes I find online that intrigue me and I will let you know if they are worth a try or not.
For the first recipe, I decided to try Skyline Chili pizza. If you know anything about the Milliron Sports crew, you know we all love Skyline. It is the greatest food on the planet and if you disagree you can piss off. I wanted to see if the twist of this Cincinnati favorite was worth the internet buzz it has been receiving.
This recipe was very simple and cheap to make. I was a little nervous at first just because I think the concept of a Skyline pizza seems a little strange. Before I review let me share the recipe with you so you can try it and let me know what you think.
What you need:
Pizza Crust
Skyline Chili (Can or Bag)
Mustard
Onions (optional/gross)
Cheddar cheese
Cooking Instructions:
Spray pizza crust
Bake in the oven at 450 Degrees for 5 mins
Shake up can/bag of the skyline to mix up oil and spread it evenly on pizza crust
Add mustard/ onions on top of chili
Place back in the oven at 450 degrees for 7 mins
Remove from oven and spread cheese evenly all over the top of the pizza
Broil on low for 5-8 mins to brown and melt the cheese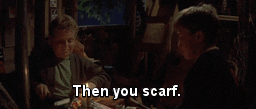 This recipe was definitely a winner. If you are a phony coney (cheese coney without the hotdog) fan this is a must try, it legitimately tastes exactly like a cheese coney from Skyline. For my next attempt at this recipe, I will definitely add hot dogs to it somehow. I give this recipe two thumbs way up 👍🏻 👍🏻!!
If there are any other recipes you want me to review let me know on Twitter @HungryJefe !!