It's been since 2003 that the Cincinnati Bengals conducted a head coaching search. I didn't know what to expect this time around. Truth be told, I was terrified. Mike Brown is almost two decades older than he was the last time he made a decision like this so a lot of people were hoping the heirs to the Bengals' control room, his daughter Katie and her husband Troy Blackburn, would be more influential in this round of hiring. I saw the situation playing out in two different ways: 1. Mike Brown sticks to his guns and tries to win "his way", which means another decade and a half of sucking or 2. Troy and Katie Blackburn finally strong arm Mike Brown into making a smart decision and hire the best fit for the job, not just who Mike is familiar with. At the beginning of the process, if I had to bet my life on it, I would've said Hue Jackson or Vance Joseph would win the head coaching sweepstakes. That would've caused me to break just about every bone in my hand on every wall in my house. An organizational overall is needed, and based on reports coming out tonight, it looks like that's what we're finally getting. 
A lot of people have been making fun of the "McVay Effect", causing organizations to rush out and hire young, good looking coaches. The NFL is in serious need for a new generation of football minds. So many teams keep hiring the same retreads that have been passed around from organization to organization like a bottle of Malibu Rum in the freshman girls soccer dorm.
Is Zac Taylor easy on the eyes? Sure, but that's not what's happening here. Taylor has been an assistant coach under Sean McVay in Los Angeles for the past two seasons so the connection is easy to make. A lot of the jokes are coming from fans of teams that have either fat, ugly or old coaches. In some cases, all three boxes are checked. Zac Taylor's entire career has been geared towards becoming an NFL head coach, including stints as the Dolphins' quarterback coach and offensive coordinator as well as the Cincinnati Bearcats' offensive coordinator under Tommy Tuberville in 2016. Any coach that can spend a season with that asshole and still want a career as a coach is a-ok in my book.
During his first stay in our beautiful city, the Bearcats struggled mightily. That didn't stop Sean McVay from adding him to his staff in 2017 when he took over the reigns of the Rams. The football world knew how brutal of a program Tuberville was running in Cincinnati and luckily it didn't halt the upward trajectory of Taylor's career.  He helped orchestrate the few bright spots in Ryan Tannehill's otherwise disappointing career while in Miami. Both of those situations show that Zac Taylor is capable of finding success with limited resources.
No coaching hire is ever considered a slam dunk, especially when you're hiring a first-timer. Success isn't guaranteed. In Cincinnati, we understand that as much as anyone. This move may work out. It may not. I'm shocked that the Bengals are jumping in on this trend and I hope it shows early returns so the Brown family doesn't shy from making bold picks in the future. The exciting thing about this news is that there is finally life inside the super-secret meeting rooms of the Bengals front office at Paul Brown Stadium. The easy way out for Mike Brown would have been to hire Vance Joseph (which would have likely resulted in a bunch of 8-8 seasons over the next 15 years) or Hue Jackson (and become the laughing stock of the NFL more than we already are). That didn't happen this time around and if nothing else, it gives us a glimmer of home that Bengals fans aren't use to having in January. Laugh all you want, haters. We have the best looking coach in the AFC North and Sean McVay's understudy, despite Taylor being three years older than McVay. If nothing else, Zac Taylor can always lean on his father-in-law Mike Sherman for advice. Ever heard of him?
I hate to even play this card, but do you remember what happened the last time a Coach Taylor was tasked with reviving a dead football program?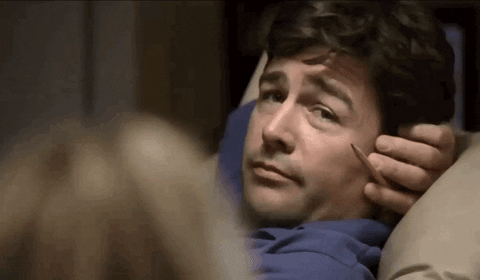 Michael B. Jordan might not be available to play quarterback now that he's a big, fancy movie star. But we have Andy Dalton (for now) and a bunch of young offensive weapons at Zac Taylor's disposal.
Now all eyes will be on the Rams vs. Cowboys game this weekend. It's assumed that the moment the Rams season is over, the move will become official. Here's to hoping we don't end up in a Josh McDaniels situation and are left at the alter after a Super Bowl run. Although, that ended up working out pretty well for the Colts. We'll deal with that heart break when it comes. For now.. let's celebrate.
Now that Cincinnati has our own Coach Taylor, you can call us Dillon North. Clear Eyes. Full Hearts. Who Dey.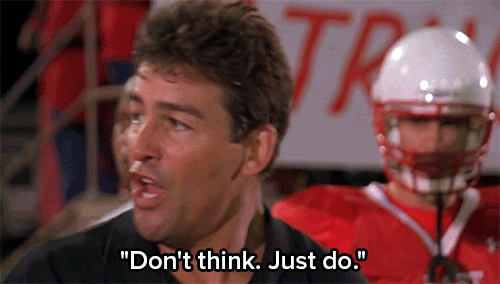 Follow @BennyMacBlog