It was reported a few days ago that the Reds and Yankees had come to terms on a trade that would send Sonny Gray to beautiful Cincinnati, Ohio, but it wasn't until today that the deal was officially announced along with the news that the Reds extended Gray through the 2022 season.
Sure, Sonny had his ups and downs while in pinstripes, but New York is a different animal. Who knows if it was purely bad luck, difference in opinion on pitching strategy or what. But there's no denying that Sonny Gray has shown glimpses of brilliance throughout his career.
I know what you're probably thinking. But what if he doesn't find what used to work for him when he puts on the Reds uniform over the next four seasons? I'm glad you asked. Do you know who Sonny's pitching coach was at Vanderbilt? That's right, Derek Johnson. The same Derek Johnson that the Reds stole from the Milwaukee Brewers earlier in the off-season to be their new pitching coach.
I don't want to get too excited and ahead of myself and start mapping out the rotation and lineup for Opening Day because a lot of things can change throughout the rest of the offseason/Spring Training and according to President of Baseball Operations Dick Williams, the Reds still aren't done making moves.
The Reds could still continue to build a contender with big free agents out there like center fielder A.J. Pollock and starting pitcher Dallas Keuchel floating around. They've both been rumored as targets for the Reds and the trade for Corey Kluber could still very much be in play considering they've only parted ways with one top-10 prospect during this entire roster transformation. Nick Senzel was one of the prospects named in the reports of a potential three-team trade involving the Reds, Indians and Padres. He could be a candidate for the starting center field position, but the signing of Pollock or availability of Kluber could change that in a heartbeat.
Even if they were done, let's take a look at what has happened. Try not to drool on your keyboard.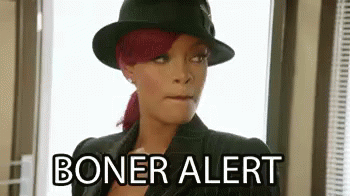 I would cut off my left foot if that meant the season could start tomorrow. Management wants to win, and they want to win now. Maybe they're doing it for Marty. Maybe they're doing it because they're sick and tired of crowds in the 12-14k range during August. I don't care why they're doing it, I'm just happy they're finally trying. The NL Central is gonna be a blood bath this season. In a lot of divisions, the Reds could be right there in the mix. With the NL Central, it's gonna take a little luck and another piece or two.
The Reds might still finish third in the division and be viewed as a complete failure, but I don't think that's gonna happen. Even if it does, they didn't rob the future for short term success and will still be set up for a strong future with everyone they still have in the pipeline (Senzel, Siri, Trammel, Greene, yada yada ya, the list goes on).
One thing is for sure. The 2019 Reds are going to be really fun.
Follow @BennyMacBlog