If you've been on Twitter today, you know that Jeremy Hill was feeling himself as he celebrated a season in which he had 25 yards on 4 carries on the path to the Patriots sixth Super Bowl ring. The celebration and parade wasn't enough. The always classy Jeremy Hill decided to post this to his Instagram story.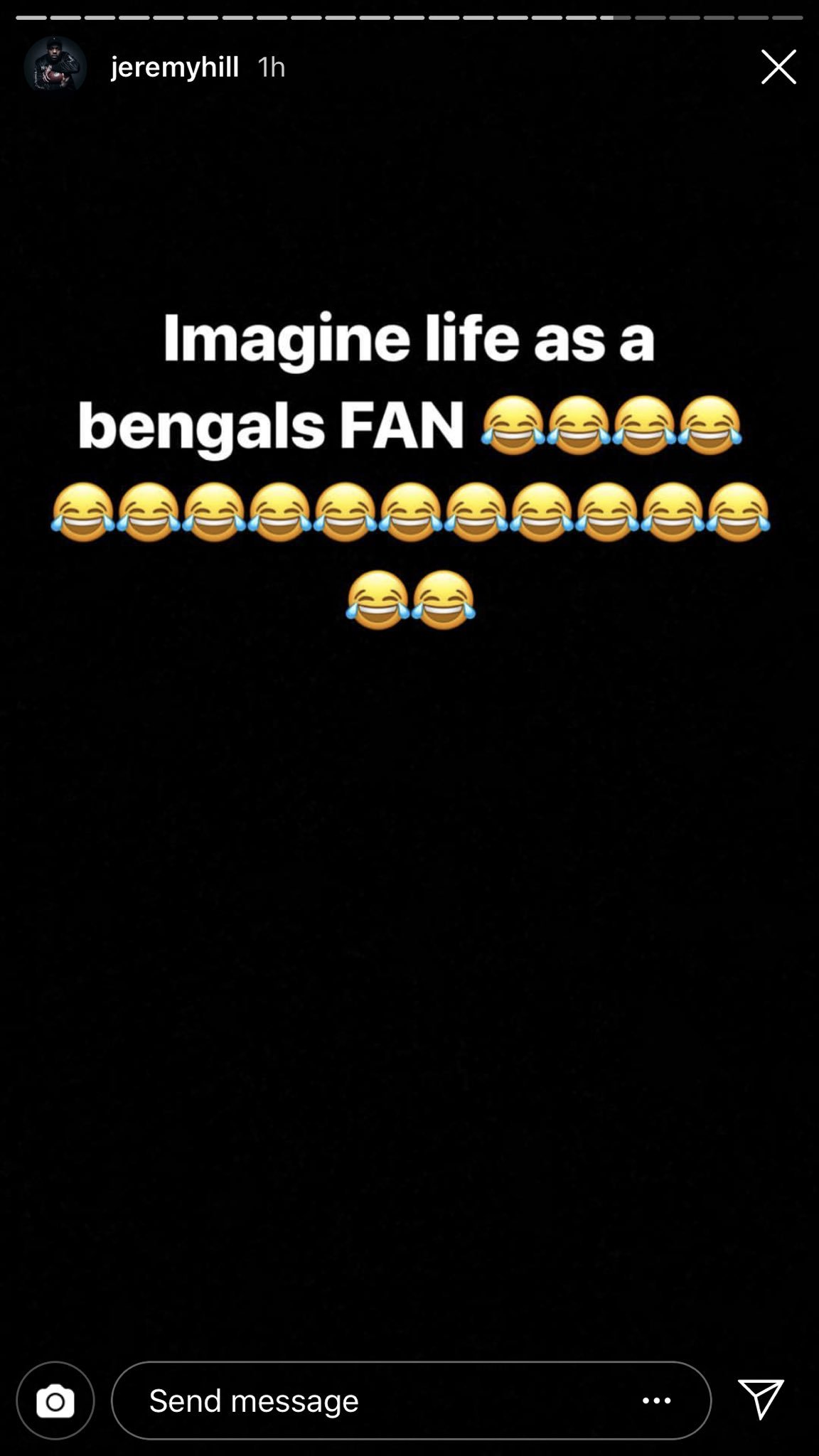 Ummm, ok. That seems unnecessary and completely out of nowhere. Sounds a lot like the time he attacked someone from behind outside of a bar and blindsided them with a sucker punch. This incident was in violation of his probation for, well.. I'll just let you read the end of that article on your own. Not good!
Lucky for us, many people were quick to remind the humble champion of where he came from and what he did to our city in 2016 that was so starved for postseason success. Unlucky for us, his ACL wasn't made of paper yet and he got more than 4 carries.
But don't worry, Jeremy is the real victim here. HE'S the one being trolled.
Yep, that's exactly what you were doing. You were just minding your own business when Bengals fans decided to attack you while you were in the middle of a parade celebrating a championship you literally had 0% of an impact on. You weren't even the best ex-Bengal running back on the Patriots roster. Get the fuck outta here.
Dre Kirkpatrick, who is a lightning rod in Who Dey Nation for his untimely penalties came through big time for our city with his own jabs.
I take back every frustration fueled criticisms I've ever thrown Dre's way. He's a Bengal and he isn't gonna let some jerk talk shit about our fan base just because he had 25 yards all season on a championship team. Hell, the guy who parks Brady's car for him had more of an impact on the season than Jeremy did.
I hope this is the last I have to hear from Jeremy Hill for a while. The next time I wanna see his name is when it's reported that nobody signed him for the 2019. Enjoy the AAF bud. I bet their parades are bonkers.
Here's some of Jeremy's greatest hits, if you will.
Follow @BennyMacBlog