If the last time I played football, my ankle looked like this…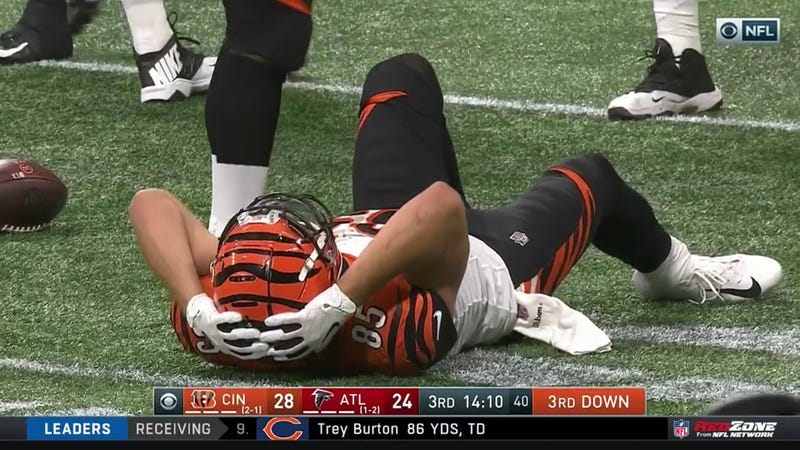 … you'd be hard pressed to find me doing something like this:
If I roll my ankle on the stairs.. guess what I don't do for at least a month? Walk up the stairs. There is zero chance in hell that I would be seen doing plyometric work on an agility ladder (you'd have to be in the industry to understand what I just said) within 17 years of having that happen to my ankle.
Lucky for football fans across the country, Tyler is a better man than I am. Whether it's with the Bengals or any other team, I'm hopeful we can see a great comeback story for Mr. Eifert.
Follow @BennyMacBlog