If you were expecting the Bengals to make a big free agency splash today, well you got what you wanted. It just probably wasn't the splash you were hoping for.
In the words of the great Bob Uecker: "Obviously Taylor's thinking… I don't know what the hell he's thinking….."
On what planet is Bobby Hart worth $21M+ over the next three seasons? This is why the rest of the league laughs at the Bengals. There is zero fucking reason to bring this guy back, let alone as one of the highest paid tackles in the NFL.
This is unbelievable. We're just a bunch of fucking idiots in the minds of Bengals ownership. We were ECSTATIC when word was spreading that Marvin Lewis was given his walking papers. When Zac Taylor was hired, there was a sense of buzzing optimism since he was a young offensive mind that was going to be able to reshape the talent we already had in house into an offensive juggernaut. Then it took 38 years to find a defensive coordinator dumb enough to take the job. Don't even get me started on the offensive line coach Jim Turner. It turns out calling Bobby Hart "phenomenal" is actually the most asinine thing he's ever called a player, which is saying a lot after the Jonathan Martin saga in Miami.
Does this look like an offensive tackle that would garner a $21M price tag?
I think we've seen enough. You could tie a goat to a broken down lawnmower and it'd be more effective than Bobby Hart was last season. Now we get to see it for three more years for ONLY $7M/season! But wait.. there's more! What if I told you that you could be the owner of a massive Bobby Hart contract AND the inability to sign other pending free agents? (Just pay separate shipping and handling)
This isn't even a pro-Dennard stance because I'm kinda 50/50 on bringing him back to begin with. But if Hart's contract means we can't afford Darqueze fucking Dennard? Well…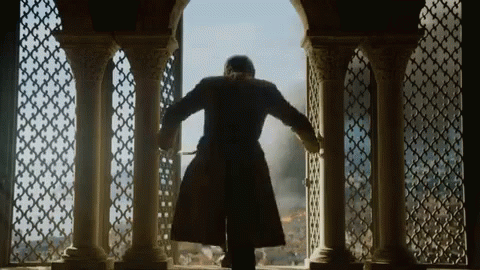 I don't mean to be overly dramatic, but a signing like this is shitting in the faces of all the Bengals fans that had a rejuvenated spirit after the Marvin Lewis Era came to an end. I was pumped. I was actually (truly) optimistic for the Bengals for the first time since the season after AJ McCarron almost beat the Steelers. If Dalton was playing and the Vontaze, Hill, and Pacman show didn't happen, that team could've made some noise in the AFC Playoffs. In the back of my mind, there is always the impending doom that comes with being a Bengals fan, but for some reason Zac Taylor taking over the reigns helped wash that away. Well guess what. It's back. Sorta. I don't even have the optimism that I can have my soul crushed in January. That's how bad this signing is.
I don't know who the brains behind this signing was, but they should take the march of shame on Reds Opening Day. It'd be lot better than having Rob Manfred as grand marshal for the parade.
And now I just sneezed and pulled a muscle or broke a rib. It's too early to tell. Fuck today.
Follow @BennyMacBlog