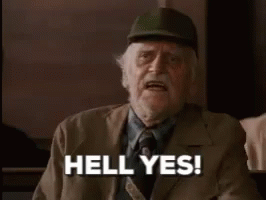 A lot of people thought it might be Sonny Gray because of the trade the Reds made to bring him to Cincinnati and giving him a new contract before he even pitched an inning in a Cincinnati Reds uniform. Not so fast my friends. The Reds have named Luis Castillo the 2019 Opening Day starter.
I love this move. Let the guy who has been here and had to deal with all of the shit in 2017 and 2018 take the mound for the greatest day of the year in Cincinnati. Castillo has ace-stuff, he has experience with the Reds and he's more than deserving of this honor. You could've made the argument for Castillo or Gray (hell, even Alex Wood if he was healthy) and I would've been fine with either of those options, but now that they've named Castillo the starter I'm all in.
To get you ready, here's a little bit of Luis Castillo to get you warmed up for March 28th.
Follow @BennyMacBlog