Buying undershirts has always been a hardship of mine. I'm the perfect mixture of tall and hefty that makes buying shirts nearly impossible. Undershirts are no different in that regard. XXL? Too baggy to wear under a dress shirt and ends up being too short to stay tucked in. XL? After a few cycles through the laundry, I look like Philadelphia Collins from Trailer Park Boys.
Last summer, that all changed. While bargain hunting at our local outlet malls, I came across the nearly perfect undershirt. It was in a Van Heusen where I first laid my eyes upon the shirt spun by the Cotton Gods themselves. I'm not a savage so I didn't try the shirts on to see if they were the perfect match for my homely stature, but I just had a feeling. When I got home, I knew I made the right choice. So soft. The perfect length. Form fitting but not as tight as a sausage casing. A true thing of beauty. You ever experience something for the first time and wish you could go back and relive that moment over and over again? That's how I felt after trying on my new Van Heusen plain white undershirts that I snagged for $15/pack. Good googly moogly dem thangs was…. Comfy.
I loved the shirts so much that I went back to buy another pack the next weekend. Sure, the 45-minute drive seems a bit long for something as simple as an undershirt, but I would've driven 45-hours for these beauties. I walked right up to the counter with my 5-pack of XL undershirts and acted surprised when I had enough Van Heusen reward points to knock the price down to $5. Oh, really? That's strange… I mean, I guess when you've got blogger money you don't realize you've been spending thousands of dollars on clothes you have to keep rebuying because of rapid weight gain. Crisis averted. I don't think the store clerk had any idea how big of a loser I was and I was quickly on my way back home (after a stop at Culver's because they don't have one of those by us and it's never too early in the day for cheese curds and their homemade root beer).
Fast forward to Monday morning when I was getting ready for work. I had a pep in my step because I knew I had 5 freshly washed undershirts just sitting in the dryer waiting for me. Hell, I even thought about tossing them in for another quick fluff-cycle in the dryer so they were nice and warm for me when I got dressed. Then again, that could lead to unwanted sweating before I even left the house and I couldn't risk it. Cold undershirt it is.
I knew I would be putting on a cold undershirt, but what I didn't expect was to be putting on a cold, short and extremely tight undershirt. "What the fuck is this?" I thought to myself as I tried to take the shirt off without pulling a muscle. The first pack of undershirts didn't shrink, why would these? I needed answers and I needed them now. I looked at the shirt and whadda ya know? Some prick put medium size shirts in an XL package. I ran to the trash in the laundry room (not to puke, but I wanted to) to check the package they came in to confirm I didn't grab the wrong size before I cursed some poor minimum wage worker in a foreign country for giving me the wrong shirts, but my suspicions were correct. They packaged up the wrong fucking shirts.
I always thought this was the worst thing that ever happened to me. Then, March 22nd happened.
Nick Senzel Reassigned to Minor League Camp
Well shit. Everything was pointing to Nick Senzel getting his long awaited debut at Great American Ball Park on Opening Day while playing center field for our hometown Redlegs. Apparently, the Reds front office felt differently.
If you watched any games during spring training, you could tell Senzel was learning the position day by day, but he was still hitting the ball, stealing bases and not looking completely out of place out there. He would've been perfectly fine to play every day in center field, but it looks like we're gonna have to wait to see how good he can actually be.
I can understand both sides of the situation. Yes, it is nice to gain an extra year of control of Nick Senzel by sending him down and waiting to bring him back up in two weeks. But on the other hand, if he performs and is as good as everyone thinks he can be, then the Reds would be stupid to not lock him up long term before the potential for free agency in 2025. The worst case scenario here is starting to play out. His agent is starting to feel like they're getting dicked around by the Reds and could start to develop a grudge. Let's check in with his agent to see how he's handling the situation.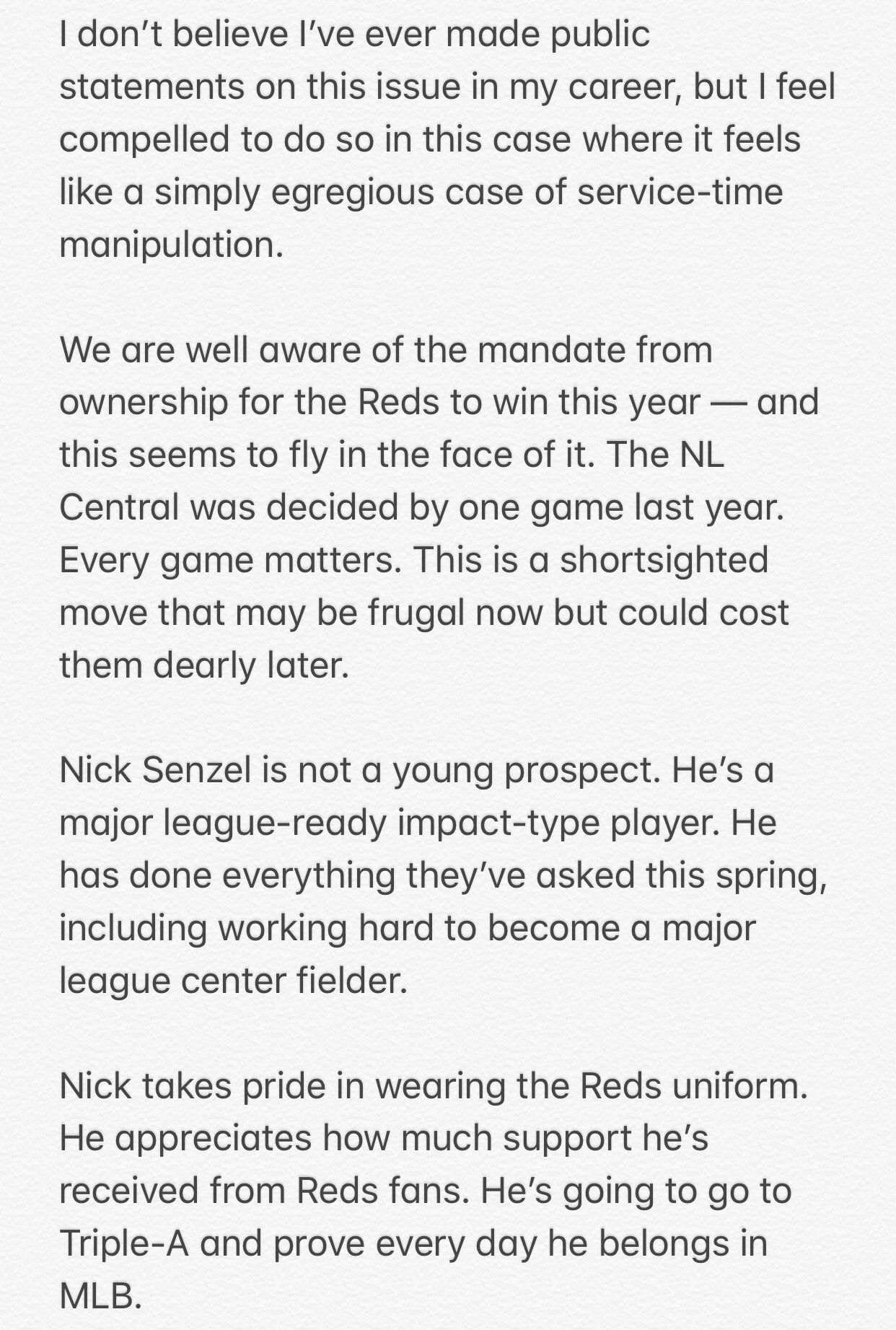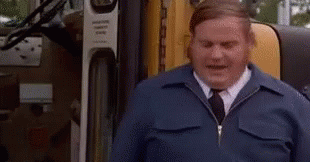 Lucky for us, Nick Senzel seems to be classier and less butt hurt than his overpaid agent.
We'll see how things play out. Luckily everything is ultimately Nick's decision and if his agent wants to get paid, he'll do what needs to be done to keep Senzel a Red until 2083. Everything may blow over by the time those next contract discussions come around, but if I've learned anything as a Cincinnati sports fan, it's to expect the worst.
Good thing we don't need a second baseman (Senzel's natural position) since we have a healthy Scooter Gennett ready for Opening Day……
Cincinnati Blows 13-point Lead vs. Iowa
Aww fuckin' piss. I wish I had something else to say other than that I completely expected this to happen. I mean, even when the Cats were up 13 I knew it deep in my heart that all of the Cincinnati fans would be driving back down I-71 Friday afternoon without a return trip planned for Sunday. You could just feel it in the air. Different year, same story. The stat from ESPN is what hurts the most though. Fucking 23-0 during the regular seasons when leading at the half… 0-2 in the NCAA Tournament.
Scooter Gennett Suffers Apparent Groin Injury
Ahh, there it is. Remember what I said about being appreciative that we had a healthy Scooter Gennett? That was my "GOTCHA!" moment, and I'm very sorry for that.
This ain't good, folks. What scares me is the Reds did an MRI with the hopes for an update on his status later in the day, just to come out a few hours later to say they're waiting until today to let us know what in the hell is going on. In my non-medical opinion, this leads me to believe what they saw on the MRI was no bueno and they're looking for a second opinion before they decide how to handle the treatment and recovery. Judging by what he was reported to have said to others on the field, I fear the very worst.
The Reds may have just gone from having one of the most competitive lineups in the National League to having a Senzel-and-Scooter-less lineup that doesn't instill the same type of fear in opposing pitchers. I guess I'll wait until all the facts come out before I lock myself in my room and cry, but I'd be lying if I didn't say I wished I lived in a castle for times like these.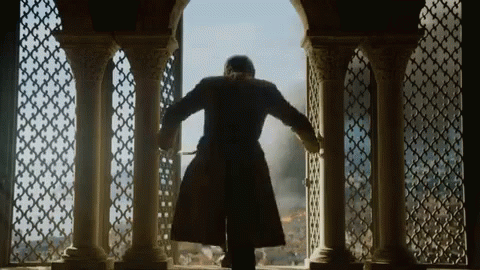 The Reds have a few different options on how they can handle the Gennett situation, and a lot of what they do might depend on the injury prognosis. They could always slide Peraza over to second base and start recently acquired Jose Iglesias at shortstop if they're expecting this to be a season long injury. If it's something short term, they could start Derek Dietrich (192 career games at second base) in place of Gennett until he's ready to return. Then again.. they could also… OH MY GOD IS THAT NICK SENZEL'S MUSIC!?!?!?!
Just kidding. If Senzel's long term position is center field, then that's where he should be right now, whether its in the majors, AAA or the Pecos League. Having him come back into the infield to be a stop-gap second baseman could slow his development in the outfield. Then again, he's a freak athlete and at this point nothing would surprise me. Until we hear what is going on with Scooter, I'll hold off on telling Dick Williams and David Bell how to do their jobs.
So there you have it. March 22nd can go fuck itself. I don't know how I'll plan on celebrating next year. It could be with a case of beer. Maybe I'll go buy a pack of undershirts. It could be a trip to a psychiatrist. My mental health rests in the hands of Scooter Gennett's groin. My head, his groin. I guess I should've thought about that visual before it typed it. Oh well, too late to delete now.
Go Reds. Meh Bengals. Ugh Bearcats.
Follow @BennyMacBlog