What did everyone say was gonna be the downfall of the 2019 Cincinnati Reds? The pitching. What did we all think we'd have a surplus of? Runs. The exact opposite is happening. Let's take a look at the box scores for the first five games of the season and try to figure out why we shouldn't be jumping off Carew Tower.
The only bad start out so far was Sonny Gray's 2.2 innings of work where he walked 4, gave up 3 runs (2 earned) and allowed 5 hits. You could argue that Tanner Roark had a rough start on Monday night vs. the Brewers, but it was really just a rough first inning that could be chalked up to anything from nerves, weather, and a hot Brewers squad. Once he settled down he didn't allow a run over his last 3.1 innings pitched and ended up striking out 6 batters through 4.1 innings.
It's not that it's been great, but the pitching hasn't been the problem.
In fact, Reds pitchers took a blazing hot Christian Yelich out of the equation in all three contests. Yelich had homered in every game this season and he left Cincinnati with no home runs or RBIs. Giving up 3 hits to a player like Yelich who the Cardinals couldn't seem to slow down was a monster win for the Reds pitching staff.
The rest of the Reds' problems have rested squarely on the shoulders of the hitters, most notably the outfielders. Scott Schebler is doing god knows what at the plate and can't make contact if his life depended on it. Kemp and Winker have struggled mightily. Puig started out with a big fat 0'fer until he finally got into the hit column in game 3. To say the outfield has been struggling is an understatement. I mean, this happened today….
Luis Castillo has looked like the ace we all hoped he'd be through his first two starts, boasting an ERA of 1.42 with 17 strikeouts and 0.79 WHIP. Somehow the poor guy is 0-1 and falling into the same trap we've seen Reds starters suffer through over the past few years. Zero. Run. Support. The man has given up 2 earned runs through his two starts and he can't get into the win column. That, folks, is what we call sad.
After the excitement of Opening Day and frigid temperatures, I think the best thing for this Reds ball club is to get the hell out of Cincinnati for a little while. Who cares if it's Pittsburgh. Anywhere but here is exactly where the team needs to be. I'm hoping we'll see a different Sonny Gray in his second start, and the rest of the pieces will fall right into place.
The hits are there, we're just not finding them. Here's to lighting the base paths on fire at PNC Park. We know it's coming.. I just hope we can sustain it once it happens.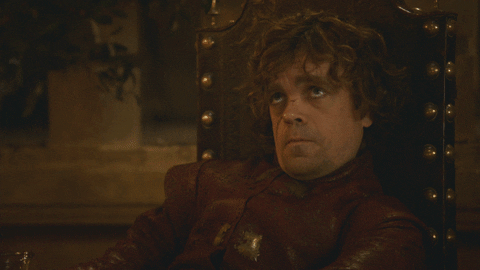 Follow @BennyMacBlog