I'm always stuck between a rock and a hard place when it comes to style. The stylish clothes don't fit me like they fit mannequins. I sweat too much and get too hot to rock a baggy sweatshirt all year long. I have exactly one pair of (non-gym) shorts that fit me the way I want and the company that made them doesn't sell that style anymore. Dry fit team gear is my go-to, but nothing looks more pathetic than wearing a Reds Spring Training workout shirt to a bar when there's no game on or you're not pregaming before heading over to Great American Ball Park.
Just like everyone, I look to people I admire for style advice and fashion tips. So, what did I do while I sit here waiting on the Reds' 1:35pm start time? I started Googling famous people who aren't skinny and fit the mold of the trendy fashions. That's when I came across this look.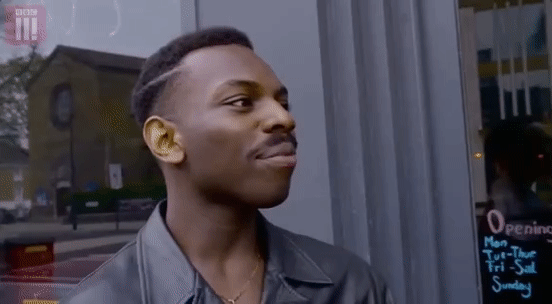 The next hurdle in adopting Roman's look is what I'll do when my vest is at the dry cleaner or if I have to look presentable for a funeral or Christmas mass. So, what does Roman wear when he's not strutting around in an adjustable, tactical vest?
First of all, fuck wearing a suit. I already said I don't wanna wear sleeves when I don't have to, so why would I put on something as restrictive as a suit jacket? Not to mention, there's nothing that could be less adjustable than a suit coat. A suit fits perfect if you never gain or lose a pound from the time you got measured. Gain a few pounds? That button is crying and you're walking around like this clown.
Lose a few pounds and you look like this idiot.
I'd rather just wear to vest to church like an asshole. Let's see what else Roman has in the arsenal.
That's much better. I think I can get down with this. That's how tight an XL t-shirt fits me anyway, so I'm already halfway there. The black will hide sweat stains and when I spill my Mountain Dew on the way home from Taco Bell. The only thing that worries me is the chain. Can I pull the chain off without looking like Ken Griffey Jr.'s rookie card?
I think I could, but now I want to be a turtleneck guy. Then again, I don't think I could risk the chance of looking like a fat Howard Wolowitz.
Man, oh man. What I would do for that hair. If I had a mane as lush as Howard's, I'd have no problem pulling off the wet-hair Roman Reigns look.
Since I can't grow the hair I'm starting to worry I might need a different look than Roman. We all saw how ridiculous Baron Corbin looked when he tried to pull of the long hair while balding terribly. That's not how I wanna be remembered by all of the 22-year-olds that were wondering why I was at a college bar in the first place.
**Googles 'bald badasses that totally aren't 40lbs overweight'**
I'm sold. So there you have it. I guess I better start buying Broken Skull Ranch shirts and add to my already rich collection of Stone Cold shirts. Not to mention, Stone Cold is a vest guy too, so it's win-win if you ask me.
There's nothing more adjustable than a vest that isn't even supposed to close, so I think I'm actually coming out on top in this switcheroo of styles. Good thing I already ordered a gold chain on Amazon when I thought I was going for the Roman look. Everything's coming up Mac!
Happy WrestleMania everyone.
Follow @BennyMacBlog