Let's just get the Scott Schebler news out of the way first. I think we all knew this would happen and honestly, it happened a day later than I anticipated.
I assumed top prospect Nick Senzel getting called up meant Schebler was out, but they decided to wait a day on the move for whatever reason. It's one thing to hit .123 through the first month of the season, but it's another thing to look as lost and as clueless as Schebler has at the plate. Aside from a game here or there and his at-bat with bases loaded last night, he's looked like a high school sophomore getting a major league call up like it's some fucking Disney movie. Only this is real life and not a Disney movie, so the 15-year-old isn't there to save the day. He's gonna strike out every damn time and barely hit the ball out of the infield when he does make contact.
It's not just a slow start either. Ever since coming back from injury in the 2018 season, he's hit .202 and has been a pretty big disappointment following his 2017 campaign.
Now that Schebler is in Triple-A Louisville and hopefully getting everything figured out, we can move on to the other news of the day…
WHAM. I did not see that one coming. At least not today. I thought it might be a possibility later in the season if he wasn't able to be traded, but this happening in May while he was out with a broken rib makes me think something else was going on. And based on David Bell's comments after the move, I think it's pretty much been confirmed.
I won't get into speculation on specific things that could have happened, but it seems out of the ordinary to release someone who isn't even taking up a roster spot this early in the season. Especially someone who was an All-Star in 2018. He didn't show any signs of being the 2018 version of himself, or glimpses of the old Matt Kemp that was so dominant for many years, but he also wasn't getting regular starts and only had 60 at-bats.
Eventually I'm sure we'll get the full story of how things went down in Matt Kemp's final days as a Cincinnati Red. I just hope it's something awesome that I can squeeze few blogs out of. And if not, I'll just be stuck writing about how the Reds are closing in on the lead in the NL Central after an incredible May. My money is on me having to write something about Matt Kemp…..
For what it's worth, shortly after Kemp's injury we had seats directly behind the Reds dugout (not to brag, but I'm bragging) and he seemed happy. Well, at least not miserable and a prisoner of Cincinnati. I'm not saying that means everything was great and he was 100% bought into being a Cincinnati Red, but it didn't appear to me that he hated his teammates or wasn't enjoying being around the group of guys in the dugout. He was laughing, joking around with guys on the bench and wearing goofy clear framed glasses that I kept finding myself Googling where I could buy. Then again, he dated Rihanna so he probably has an insane sense of style and I couldn't afford them even if I were to find the website.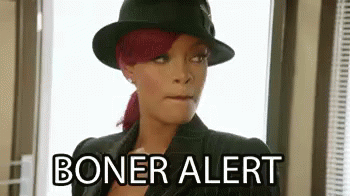 Maybe it was more of a Kemp vs. Management showdown, but I'm sure we'll find all the juicy details over the next few days.
Until then, I'll just sit here and remember the glory days of Matt Kemp's career as a Cincinnati Red.
Aaaaaaaaannnnnd.. that was about it.
Go Redlegs
Follow @BennyMacBlog