If you just looked at the final score from last night's game, one could assume Tyler Mahle got beat up and forced the Reds to go to their bullpen early. Well, you know what they say about assuming something…
While Mahle was on the mound, he only gave up two earned runs. Of course, he also left two runners on base when he was pulled from the game after 4 1/3 innings and 96 pitches thrown.. but the fact of the matter, at least in Tyler's mind is that he only had given up two runs and was in a decent position to get himself out of the 5th inning had he gotten the opportunity.
It's hard to blame Tyler Mahle for feeling this way. David Bell has had a quick hook this season, but that's not really a David Bell problem. Across the league we're seeing more and more analytics used to determine when a guy should be removed from a game, most notably during the third time through the lineup. Statistics show the third time through the lineup hitters are at an advantage. With Mahle, that's an understatement.
You can complain that Bell doesn't stick with his gut feeling enough or lets the numbers run the show too much, but this was the correct move at that point in the game, even if this is what happened next.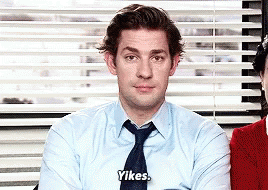 That sucks, and any competitor, much like Mahle, would immediately think they could've done better. I mean, it'd be hard to do worse than that, right?
That's why I have no problem with what Mahle said. Do I agree with it? No. But you're never going to get a starting pitcher to flat out say, "yeah, I wanted to come out of the game in the 5th inning. I really love that we get pulled out of the game at the first sign of danger". In fact, if David Bell would've left him in to get throttled by the powerful Rangers lineup, the same people calling for Mahle's head on Twitter would be bitching about David Bell. Teams, players and managers cannot win in the age of social media. Regardless of the move, there are just as many people to second guess it as there are people supporting them and trusting that paid professionals might know a little bit more about game management than someone who is trying to sell knives door-to-door. Detractors have existed for as long as sports have been played, but with Twitter, they actually have a platform instead of just being the annoying person at work or a party that you avoid at all costs.
People complain about a player giving canned answers or being boring or generic when asked a question about the game. Tyler Mahle provided something different last night and that's a good thing for a few reasons. One, it actually gives us something to talk about instead of the 7-1 loss where the offense was non-existent until Senzel hit a solo home run and two, it might actually light a fire under Mahle's ass. He's been good this season, but maybe this is the type of thing that will cause him to pitch pissed off and not let David Bell get the chance to pull him from the game.
Maybe I'm overthinking it, but I've been looking for a spark all season long that is gonna get this Reds team on a roll. First I thought it was the fight in Pittsburgh, then I thought maybe it was Dietrich's three home run night. Maybe even Votto and Suarez driving in three runs during the 7th inning for the win in Philly to avoid the sweep would get the boys going. None of that has happened yet, and this time it probably won't be any different.
But then again.. it might.
Follow @BennyMacBlog