The Reds were in a prime position to sweep the Milwaukee Brewers today just in time to instill a false sense of hope and confidence right before the trade deadline. Will the Reds buy or sell? A lot of that depended on how the Milwaukee and Colorado series go.
Now the Reds have more concerns than just who they're willing to part with at the deadline…
I'll take "Things That Make Me Say 'Oh, Fuck'" for $500, Alex.
It's no secret that Nick Senzel has had a strange journey to the big leagues. He's had to deal with freak injuries in prior seasons. This year he was sent down to the minors in Spring Training for "seasoning" just to get injured in a game he shouldn't have even been playing in. In addition to all of that, he's had previous bouts of vertigo which sidelined him in 2018.
That's why today when Nick Senzel left in the first inning with an "illness", Cincinnati crapped our collective pants.
"Maybe it's just the flu or something else?" I reassured myself throughout the game before anyone had a chance to talk to him or David Bell.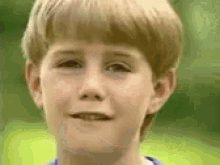 I'm not gonna sit here and play doctor and act like I know exactly what is going on or what Senzel is actually going through, but this does not sound promising. Everything I know about vertigo comes from Lucille Austero's battle with vertigo on Arrested Development, and I'm not sure how much I can rely on a tv show's depiction of an illness for diagnosing purposes. Plus, I'm too afraid to go on WebMD to educate myself because I'll walk away convinced that I have some rare vertigo-cancer-virus hybrid that is gonna kill me by Friday.
I hope Nick is ok. Not just because he's a Red and is vital to our success, but because as a human being he doesn't deserve all of these bad breaks. His path to the majors has been anything but easy or traditional so even if you're not a Cincinnati fan, you'd have a hard time not rooting for him. And if you have an hour to kill, I'd recommend listening to his interview on Jim Day's podcast where he tells his story and everything he's overcome (from moving overseas where they didn't have baseball to a very difficult family situation) just to get where he is today.
With the day off tomorrow, it's unlikely we'll know anything until Friday. I just hope when the lineup comes out mid-afternoon, we see Senzel in that #1 spot and we can look back and laugh at how worried we were over nothing.
Follow @BennyMacBlog