Despite their best effort, the Bengals locked up the #1 pick yesterday with an overtime loss after a historical comeback for the ages. A loss like yesterday would've been heartbreaking if it weren't for what was actually at stake. If the Bengals needed a win like that to make the playoffs or screw one of our hated division rivals out of  a playoff spot, zero chance they even come close to making a comeback. But sure, when a franchise altering draft pick is on the line, by all means, let's come the fuck back. Onside kick and two-point conversions? Easy peasy!
Knowing that Joe Burrow was the belle of the 2020 draft, I think I've probably watched LSU games with more intensity and excitement this season than I have for a Bengals game since Week 3 or 4. Sure, the Bengals are the hometown team but Joe Burrow went to high school in the same town I went to college in for five years while his dad was the defensive coordinator for Frank Solich and the Mighty Bobcats. So to say we're practically soulmates destined for football greatness in my hometown of Cincinnati would be a gross understatement. While I was stumbling around Court Street at 2am, a young Joey was just a few blocks away having sleep overs with his buddies and playing video games to take the edge off the stress of middle school. To each their own.
If you have half a brain or have watched something as simple as a third grade flag football game, you know Joe Burrow is the pick. Unfortunately for us, I'm not sure Mike Brown meets either of those qualifications. So until Mike Brown fucks it up and picks a random offensive lineman out of the SEC or a defensive back that will be hurt until their contract year… we can watch this video and imagine what will be/could have been.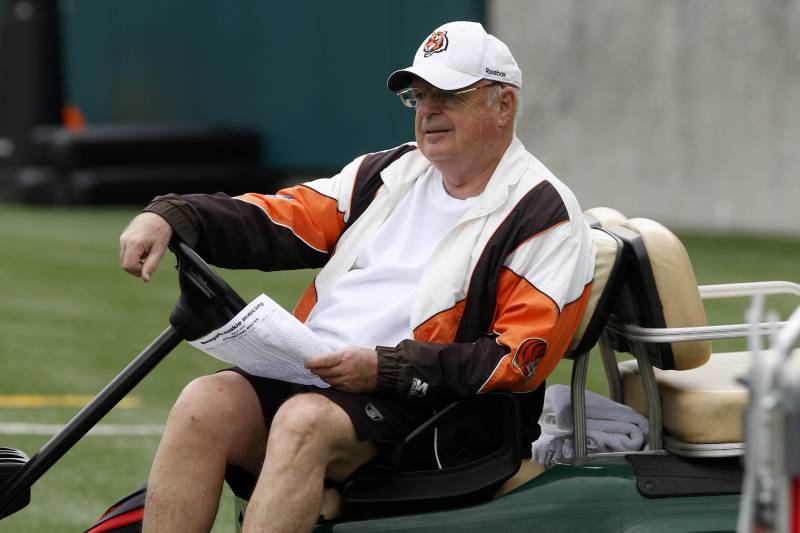 Well, time to hit the bottle until April and hope the franchise known for fuck up after fuck up doesn't.. well.. fuck this up.
Follow @BennyMacBlog