I'm not really big on New Year's Resolutions. That's mostly because I've always failed at them when I've tried. Don't even get me started on Lenten promises. I think I've succeeded once in my 33 years at that as well, which was when I gave up pop (that's soda, if you're a savage) during my junior year of college. But with New Year's Resolutions, they're always the same.
I want to lose 30lbs.
I'm not gonna eat fast food anymore.
I'm going to quit drinking during the workday.
Buuuuuuuuuuuuuuuuuullllllllllllllllllllllllllllllllllllshiiiiiiiiiiiiiiiiiiiiiiiiiiiiiiiiiiiiiiiiiiiiiiiiiiiiiiiiiiiiiiiiiiiittt.
Instead of resolutions, in recent years I've always just gone the route of trying to complete a task or do something fun over the next 12 months. In 2018 and 2019 I kicked off The New Year with an attempt to finish an entire Jersey Mike's party box by myself. I beat it in 2019 on my second try. In 2018 I had no idea what I was doing and ordered the same type of sub for the entire box and had a lot to drink the night before.
This year Baby #2 is just days away, so I wasn't about to risk putting 4 giant Jersey Mike's subs in my body with the possibility of rushing to the delivery room on the horizon. In 2019 I said I was going to eat 400 cheese coneys throughout the year from Skyline Chili. ONLY SKYLINE. Anything else would be undignified and against everything a true Cincinnati chili fan should stand for. I didn't pick 400 because I thought it was worthy of the articles and news stories that ended up being written about it.
I didn't track every single Skyline-made coney on Twitter just so the wonderful people at Skyline would start sending me care packages and put me on their PR list for things like National Cheese Coney Day and National Chili Day.
No – I picked 400 because it was a nice round number that I thought would take some effort to achieve, but also wouldn't change my pant size or break the bank. That turned out to be an easy task and I actually started pacing myself around March just so I didn't finish halfway through the year and get talked into going for a bigger number by my fellow podcast brethren. I made it to October before finishing my 400th. A man can hold out on his coneys for only so long before he snaps.
In 2019 I considered challenging myself to be able to dunk a basketball again. That should've probably been a three-year goal considering how much weight I'd need to lose in order to make that physically possible. Also, I'm getting old and my ankles and knees are begging for an opportunity to snap in half, crippling me until my health insurance will approve joint replacements in my mid-50s. That'd be a long 20 years to hobble around like Forrest Gump when he had bionic legs.
Luckily, I never fully committed to that because there's no shot in hell it could've ever happened. Maybe next year.
So here I am on January 2nd, 2020 with no plan for the year. For anyone that knows me, they could probably say I haven't been the same guy they all knew for the last however many years they've been blessed with me in their lives. I miss the old Ben/Mac and that's why I'm declaring 2020 as The Return of the Mac.
**HIT PLAY BEFORE FINISHING THE REST OF THE ARTICLE** (Unless you're on mobile, in which case, just imagine the music is playing while you scroll through the rest of the blog)
Should I blog more? Of course. I tell myself that every single day when I'm sitting in my cubicle, slowly dying one day at a time under the fluorescent lights, being poisoned by cheap coffee and overpriced cafeteria food. I'll keep trying to blog more, but that's not fun to make as a goal. That's just something I should be doing anyway if I'm gonna make this thing work. If I was going to do something like that, I might as well say 2020 is the year I brush my teeth twice a day. Yeah, it's something I should've been doing this whole time, but life gets in the way when you have other obligations on top of a full-time job. So on top of brushing twice a day (which is gonna totally suck because now I'm gonna run out of toothpaste twice as fast and I'm ballin' on a budget) and blogging more, I need to think of something.
One of my favorite shows of all time is The Biggest Loser. I don't know why, but I just have always loved that show. Maybe it's because no matter how out of shape I've gotten, I've never been remotely close to any of the people on the show. It's a sick way to look at it, but it's comforting knowing that no matter how much I've let myself go and how disgusting I've become, I've never been Biggest Loser fat. Oh yeah, and of course I love the show for all the feel-good stories and seeing people get their lives back one pound at a time or whatever. Don't cancel me.
It might also have something to do with the certified man rocket Bob Harper gracing our televisions screens on a weekly basis.
I'm happily married to a beautiful woman who has given me a wonderful daughter and another on the way, but if Sir Harper said "drop and give me twenty", well… buddy……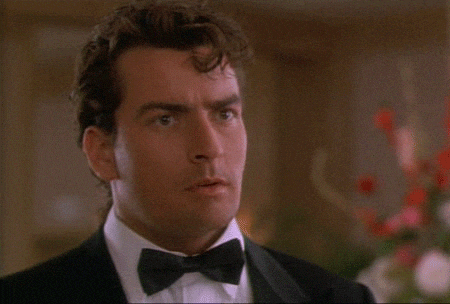 Now that I've made things really uncomfortable (more uncomfortable than me trying to squeeze into my jeans from 2016 when I could probably still hang on a basketball rim), I think I've finally come up with my 2020 plan of action. As you may have heard, or guessed by my rant that got awkwardly horny for Bob Harper towards the end, The Biggest Loser is getting a reboot after a four-year hiatus. I never really dug too deep into why they decided to stop the show after 2016. I just always assumed it was because someone finally croaked during the filming of an upcoming season or Jillian finally made someone snap, resulting in a fractured skull when a contestant took a dumbbell to the head of an innocent bystandersitter. It turns out losing that much weight in that short period of time isn't healthy! Who knew?!?
I'm not sure what the reboot is going to be like for sure, mostly because I want to be surprised and avoid any sort of spoilers or shock factor that is involved in the first episode. I'm guessing the success will be measured in ways other than just the weight loss and the contestants will be rewarded for other aspects of their new health journey outside of the weigh-ins. All I know is Bob Harper is hosting, and the two trainers (Erica Lugo and Steve Cook) are new to the franchise, one of which has her own success story.
Erica is from and currently lives in Dayton, so maybe she's a suffering Reds/Bengals fan just like me. I'll ask her when I finally get her on the pod to chat local happs in the fitness world. *FINGERS CROSSED*
Funny, that's exactly what I look like drinking my morning coffee.
This fresh blood along with a post-heart attack Bob Harper ready to fuck the weight loss world up, and baby, now we're cooking with peanut coconut oil.
So there it is. I'm gonna blog a hell of a lot more in 2020 and weirdly enough I think I'm gonna do weekly recaps and blogs about The Biggest Loser. Hopefully we have some interesting contestants that turn into certified sex machines get healthy and have good backstories to keep these fingers plugging away on the ol' keyboard. Some people have made careers in this industry talking about The Bachelor and Bachelorette or random reality shows on MTV, E!, Bravo, etc. So why not The Biggest Loser reboot that has such high expectations that its on cable (USA Network) instead of its prior home of NBC? Don't worry, I'll still do sports and other random obscurities from he internet, but at least this will get me in front of the computer more and get the creative juices flowing.
Also, I'm gonna lose 50lbs. But don't tell anyone because I'm not into those cliché New Year's Resolutions.
Follow @BennyMacBlog