Why do they have to do this shit? Why does everything have to look so goddamn stupid all the time when they introduce special editions of hats? Whatever happened to keeping it simple? Sure, throw a secondary logo on the Spring Training hats for a cash grab. They've been successful in doing that in previous years.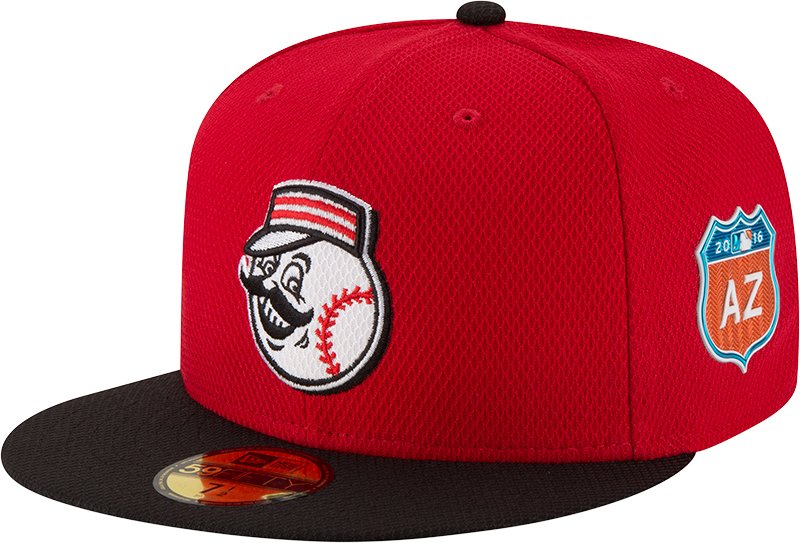 Is that ideal? No. Ideal would be wearing an all-red with a wishbone C and no black drop shadow for every game from the day pitchers and catchers report in February until the World Series parade, but there's zero chance in hell New Era or the MLB would allow that when they can charge people $40 to wear whatever monstrosity they create year after year.
This year's version just looks like something you'd get at a flea market in a poor bootleg attempt at a cool hat.
You can hardly even tell its Mr. Redlegs sliced and diced and squeezed into the iconic wishbone C. Maybe it's the lighting, but that doesn't even look like the correct shade of red. But I'm not gonna get all Darren Rovell on you and start talking pantones because I don't feel like getting stuffed into a locker today. Hell, I don't even think Pete Rose would wear this thing
At least from far away and on TV it might look close to what they should be wearing.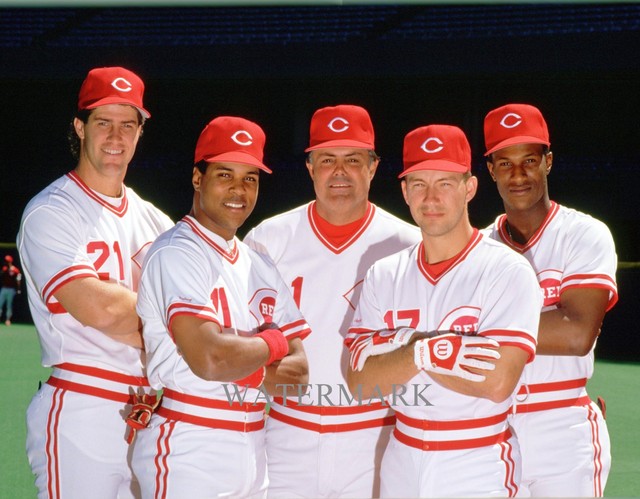 Oh well. I'm way too angry about this on a Thursday night, so I'm gonna just let it go and feel sorry for the poor saps that get sucked into buying one of these for $40 off the clearance rack after the season is over. I'm looking at you, Jefe.
Enjoy your day, morning or evening… whenever you're reading this. I've got coneys to eat.
PS – It looks like this hat was spotted at Koch Sporting Goods on 4th Street in Cincinnati. If you're ever in the area, I highly recommend stopping by. They have so much great gear from every Cincinnati team (current and former) as well as a lot of other great local flavor on top of a plethora of stuff for every team in any league you can imagine. They're the place to go if you need any custom jerseys as well; they do incredible work. They could use some extra business lately too since some scumbag decided to rob them this week.
Hell isn't hot enough for whoever did that.
Follow @BennyMacBlog