You may or may not know it, but we like our chili in Cincinnati. Coneys. 3-Ways. Burritos. Wraps. You name it. If it's got chili on it, we'll eat it. Some stuck up people from outside of the tri-state area might try to say it's not actually "chili" by the true definition and is more of a meat sauce or whatever. Maybe they're right. Truth be told, I don't care. We call it chili and that's what we eat multiple times a week.
And despite what Ron White might think… we probably are the Chili Capital of the World in a lot of ways.
First of all, who in Cincinnati actually sounds like that? I've lived here all my life outside of the four five years I spent on the Ohio University campus in Athens, Ohio and an additional four years in yuppie neighborhoods on the outskirts of Columbus, Ohio. Sure we could walk to bars (we walked because we didn't have Range Rovers and BMWs like everyone else) but there wasn't a chili parlor in sight. That's why I said "enough is enough" and moved back to the Chili Capital of the World where I could indulge as much as my heart could handle.
Yesterday was National Chili Day, and boy, was Cincinnati excited.
Ok, that's not a Cincinnati one, but it's one of my favorite South Park episodes so I had to include it.
Everyone on Twitter was pledging their allegiance to their favorite chili spot, which led to the ultimate question in Cincinnati… something with an answer almost as important as where you went to high school…..
.
.
.
Channel 12, you sonuvabitch. You just wanna watch the world city burn, don't ya?
Honestly, there's probably no wrong answer other than G*ld St*r. You might as well eat the bubonic plague infested shit of a million rats if you're willing to stoop as low as that. But I digress.
So this whole thing got me to thinking…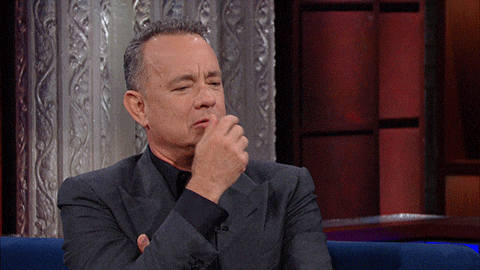 I've been a Skyline Chili guy my entire life. I've had a few other chili parlors around Cincinnati, but not enough to definitively rate, review and rank the different chili hot spots from around the tri-state area. In comes Mac's signature "over-promise, tardy deliver"…
As you can tell from the above, this tweet set the chili world on fire. We're talking Skyline's habanero cheese level of fire flame emojis. 1 RT and 5 Likes don't happen every day. And before you ask, no I don't buy Twitter followers and likes. This is au naturel baby. The city was abuzz. Parents pulled their children out of school so they wouldn't miss the announcement.
What did Mac have planned? What could he possibly do that would top eating 400 coneys in nine months just to be outshined by someone else who decided to eat more of the greatest culinary discovery since people discovered you had to cook meat before you ate it so you didn't get sick?
Truth be told – even I wasn't 100% sure. I knew I wanted to check out a lot of different chili places but in order to not be shamed for it, I knew I had to turn it into content. I needed more time to think.
One (1) Like. Ouch. Looks like the delay killed my massive audience. Oh well. I've already convinced myself to eat chili nonstop for the rest of the year, so the fact that I lost four likes and one retweet isn't gonna stop me from doing it. Onward.
So here it is. I'm going to make a list of all the different chili parlors and delis/diners that offer our city's gift to the world. Everyone has their favorite so I'm going to be relying heavily on you, the readers.. haha right.. reader to suggest places to go that I may have missed on my list. I will be getting a 3-way and a coney at each stop, and I'm going to try to pair the stops with Reds home games when possible, so anyone who wants to follow along is welcome to join. Each item will receive an individual rating and an overall score will be given to each place. It's not gonna just be an average of the two menu item's respective scores. I'll rate the 3-way, coney and overall experience. Things like TVs with sports, drink offerings, Cincinnati touch, and a bunch of other variables will come into play.
So there it is. Aren't you glad you waited an extra day and read all of this just to find out I came up with another excuse to eat coneys more than I probably should?
My hope is that people can follow along and enjoy the journey rather than get pissy if I give your favorite place a 7.4/10 instead of the 10/10 you think it deserves. Everyone likes things their own way. Some people like Skyline's 3-ways while preferring the coneys at Blue Ash Chili. Some people prefer making their own 3-ways at home rather than eating noodles that were cooked hours ago. "Amateur 3-way" isn't just a category on your favorite adult sites, folks.
I'm going to sit down this weekend and map out the order of the places I plan to visit. Places closer to downtown will probably get hit on Reds game days and places out in the 'burbs will be squeezed in on random weeknights and weekends. If your grandma has a famous family chili recipe and you want me to try it, I'll try it. Just promise not to murder me. And if you are planning on murdering me, please let me know ahead of time so I can bring along a certain member of Riverfront Radio that is big enough to defend me take a bullet for me. Not naming any names, but Jefe.
Disclaimer: This has nothing a lot to do with Skyline apparently taking me off of their mailing list and missing out on the sweet swag box they gave everyone else yesterday. I just hope they didn't just chase me into the arms of a different chili parlor over a XXL tshirt, some sweet coasters and pint glasses. It'd be a real shame. Reaaallllllllll shaaaaaaaaaaaaammmeeeeee.
LET THE GAMES BEGIN!
Follow @BennyMacBlog